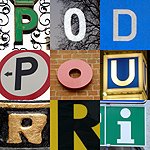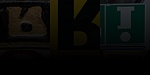 And again it's been yonks since I last published a new episode of Podpourri…
And, even worse, all I do in todays episode is ask for some more patience, mercy, or whatever you want to call it.
In fairness, I don't think there will be a new episode before February, as right now my MacBook Pro goes to the "doctor" (Apple technician that is) to fix a number of issues, and also I will be super busy getting an annoyingly large number of things sorted concerning my semi–permanent move to Ireland (which will happen on 1 Feb.). All will be good… I hope…
How to make a cat drink: Put it in a blender, strain off the fur.