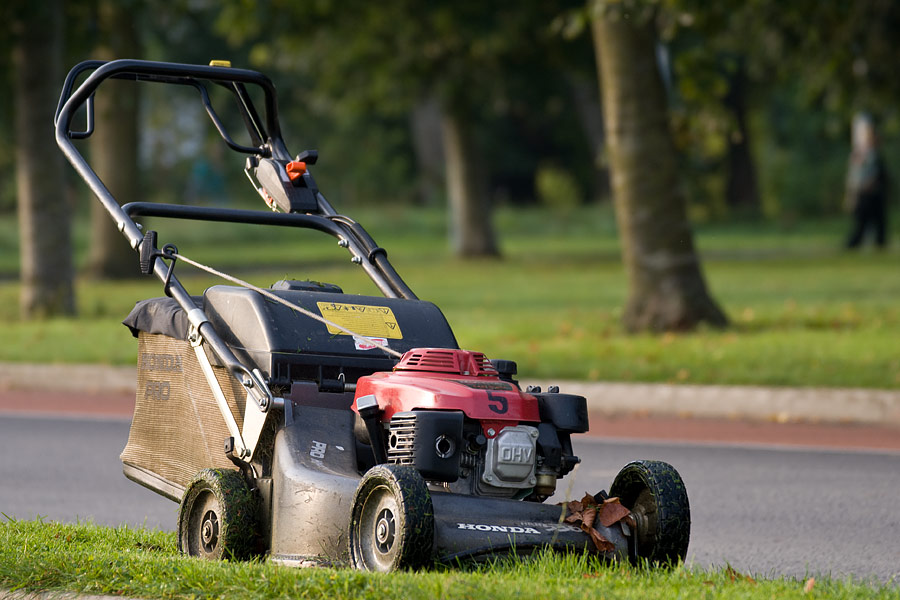 Let's squeeze some pretty irrelevant news in here for a second: There's a new kid on the block, or rather a new lens in my collection :-)
The lawn mower is of no particular importance, except it was one of the very first shots I took with the new lens.
It's a brilliant new telephoto lens with a focal length range from 70 to 300 mm, at apertures of ƒ/4.5-5.6, so it's a fairly compact. It'll replace my lovely old beercan (a classic 70-210mm ƒ/4 Minolta lens) which was nice in that it is an extremely compact lens for its focal length and constant aperture, but it suffered terrible longitudinal chromatic aberrations and was rather soft wide open, meaning I had to stop it down to at least ƒ/5.6 anyway.
The new lens in turn shows virtually no chromatic aberrations whatsoever, and is fully usable wide open. Also, it has an ultrasonic focussing mechanism which makes its focus fast, accurate and perfectly quiet. Also, the lens is not much larger nor heavier than the beercan, but has a larger focal length range. I think that's a fair trade :-)
PS: Here's a comparison shot of the lenses, showing the difference in image quality. At ƒ/5.6, the Sony was wide open, whereas the beercan was stopped down one stop.