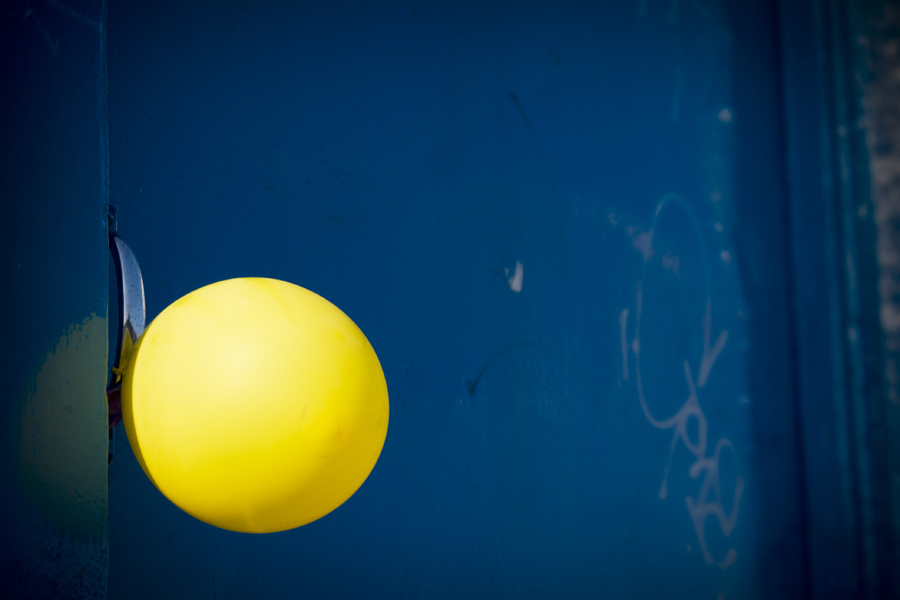 An another one from the contrast department.
At the time I was on my way into town to meet someone, and didn't plan on taking my camera along, but then I thought, what the heck, take it anyway. I was still kind of new to Dublin, and being the anxious German I am I hoped off the bus about 3 stops too early. Since I had plenty of time (again being a good German…) / to "punish" myself / to better get to know the city I decided to walk the rest of the way — and was promptly rewarded: For no apparent reason, there was a screaming yellow balloon tied to a screaming blue door, which gave, thanks to the sun, a beautiful strong contrast.
Apart from that there is not much to say I guess, except I was glad that I did take my camera. So here's the lesson to be learnt: Always have your camera with you, and hop off the bus waaaaaay too early ;-)
PS: I got my first photo-blog-comment today, yaaay! Thanks Clara!