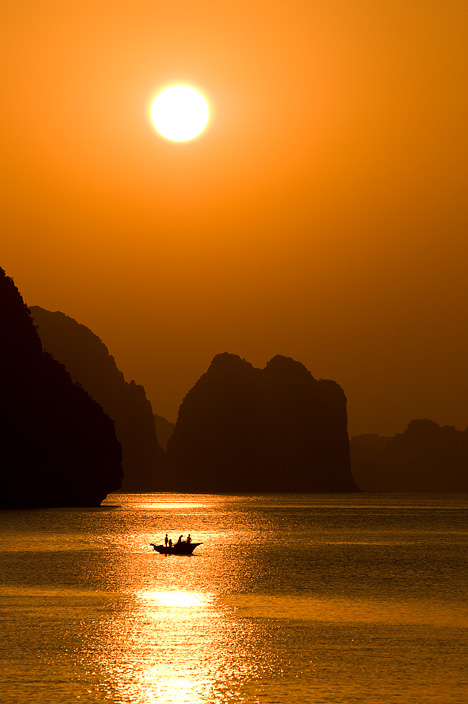 Steffi and I were doing a three day boat tour in the famous Halong Bay and, when you're at at see, one of the best things are the sunrises (and sunsets). We had missed the sunset the previous day so I definitely wanted to see the sunrise…
Since for the most parts of our trip we / I usually got up about 5:30 am (that's when the roosters [ok, not out on the sea] politely ask you in their language to stop sleeping), this was no problem.
So up I went on deck, took a few wide-angle shots, but then got out the tele just in time to take this shot. I couldn't have gotten a better view. The little fishing boat — as if someone had arranged for it to be there!
There rest then was just a no-brainer. The good old Rule of Thirds for the composition, and some (negative) exposure compensation to preserve the highlight details in the reflection on the water (otherwise it would have blown out). This is definitely one of my favourites from the whole trip.