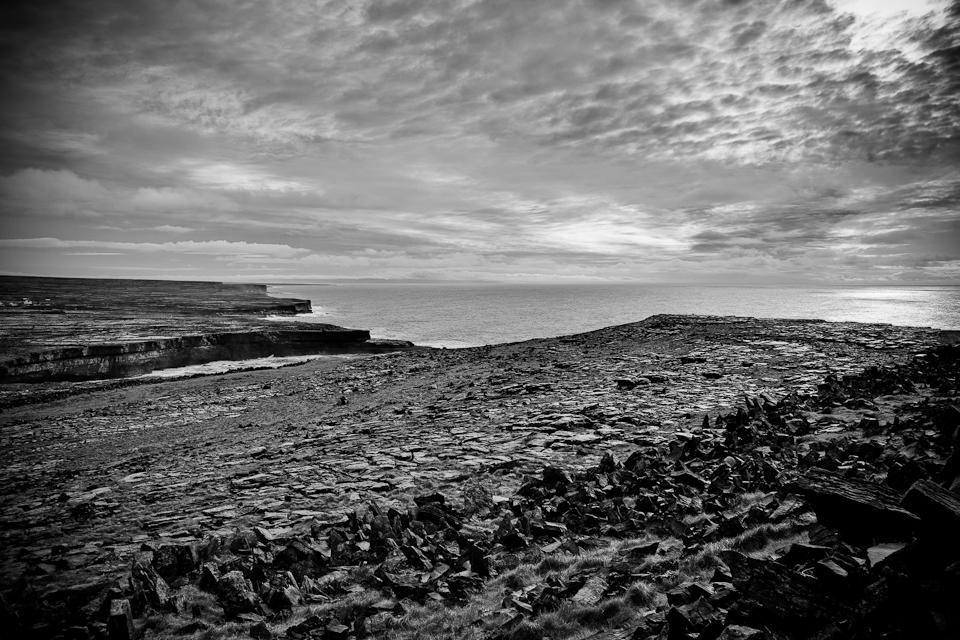 On Steffi's 25th birthday I surprised her by taking her not into the office (like every morning), but rather to the Aran Islands. This is a wonderful place in the west of Ireland that I had visited about a year and a half ago and always wanted to come back to.
As we were outside the tourist season the island was pretty much in its original, raw, barren state — that is no trees, only bare rock and hundreds (if not thousands) of kilometres of stone-walls to keep the wind from blowing the few inches of sand off this otherwise bare rock. We were lucky that one of the bicycle hire shops was still operating and lend us two bikes with which to explore the island.
Unfortunately the weather wasn't too much on our side (ok, it could have rained more), so in terms of photography I decided to pretty much just stick with black & white: Punchy blacks and strong contrast can make even the grayest of days and places look wow. The best photos from the trip can be seen here.
The above picture, however, had too much dynamic range (that is how far the darkest tones are apart from the brightest), so I had to resort to a fairly new trick: exposure fusion. Basically, first you take several photos with different exposures, and then you combine or "fuse" these into one picture.