Social Sciences Festival 2009, Maynooth, 2009">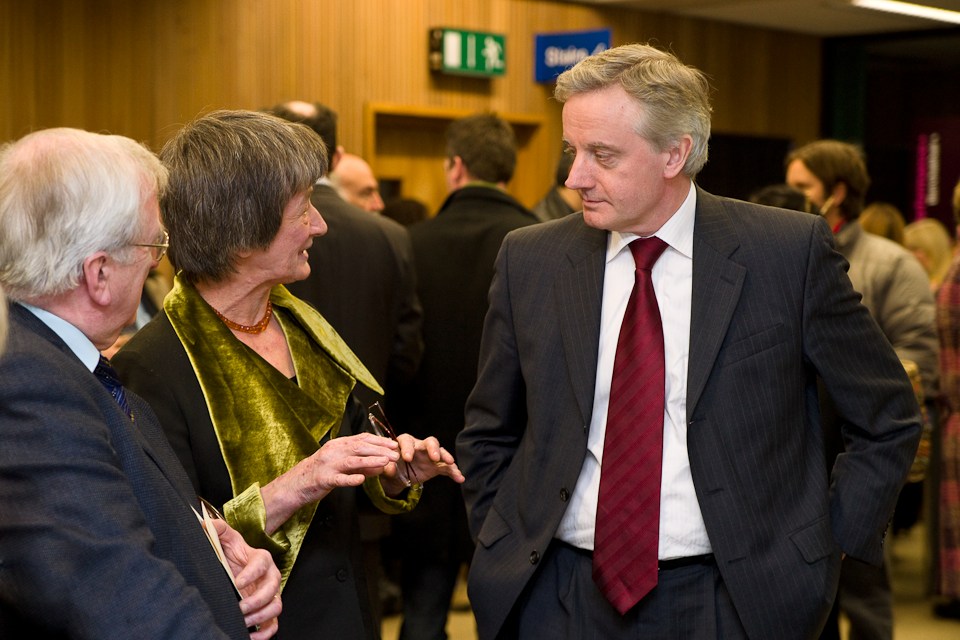 Ooops, almost a month gone since my last post… So let's catch up with some of the stuff that's been going on / coming through the lens of my camera.
Last month, the annual Social Sciences Festival took place again in the Library. Since there were a bunch of important people going to give a talk, I thought it might be a good idea to go over with my camera an take a few photos. And a good idea it was.
I got some really nice "journalistic" photos of some important figures from the university and beyond, like, for instance, Prof. John Hughes (the person on the right), the university president. Shooting reportage style means that you're there to reflect the situation, the moment. No funky colour post-processing or weird angles, but clean, neutral and informative pictures.
For most of the shots I bounced my external flash off the ceiling (which was white, fortunately), together with some light reflected off the built-in bounce card. Together with a high ISO and open aperture I tried to get a nice balance between natural light and flash light — unlike the university photographer who just killed all ambience with his over-powered flash (here's his picture of the same situation that he took just after me ;-)).
Having processed the pictures the same evening, I offered them to the Library as well as the Communications / PR Office of the university, and they were very interested. One photo is already used on the Library website (replacing a similar, but less pretty one from the official photographer that they initially used), and some more will appear in the next university newsletter :-) Now how is that?