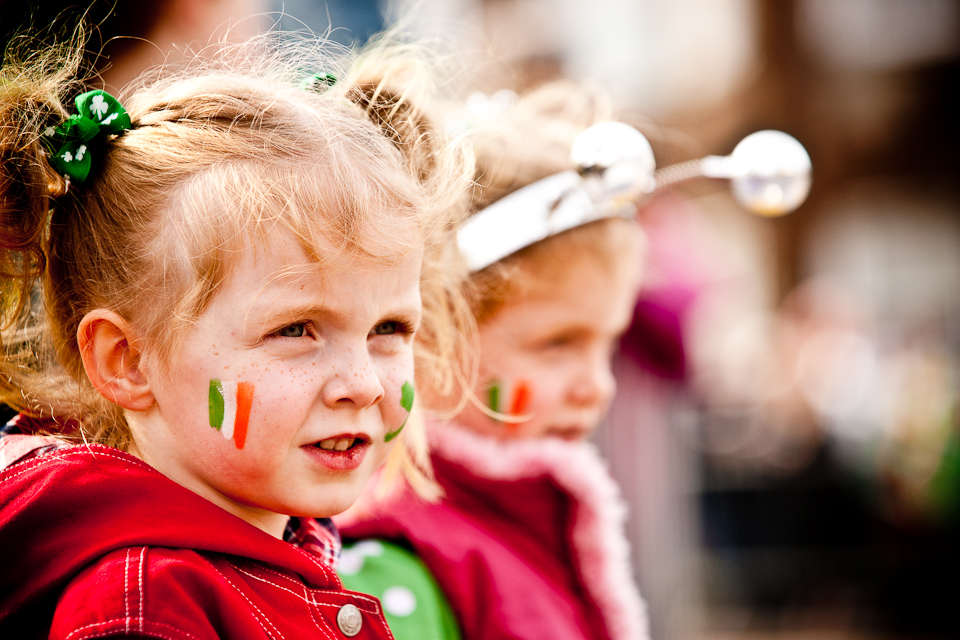 Happy St. Patrick's Day everyone! If Google has a special logo for today, I should also make a special entry. For that reason, the rest of this post will be in green!
Having been to the Dublin St. Patrick's parade twice (2007, 2008) I wasn't too keen on going into town again this year. The problem is that the city is just too full, and you have to be at the parade track 9am at the latest to get a spot (the parade itself starts at 12…). Just catching the train is a pain. So I convinced Steffi that we should give the small parade here in Maynooth a go.
I was told that it would be "pathetic", but to the contrary, it was pretty cool! This otherwise sleepy town does go beyond the university student population! The parade itself obviously was no comparison to the big one in Dublin, but it was a nice effort none the less by local clubs and businesses to put a few floats together.
However, the best part really was the people / families / kids, all dressed up in green and orange, faces painted, cheering and smiling from ear to year :-) What a great opportunity to take some great shots. Of course, always check back with the parents first if it is ok to take some photos of their little ones.
Anyways, I'm off to the pub — Happy St. Paddy's everyone!
PS: Here are the photos from the St. Patrick's Day Parade in Maynooth.