RUHR.2010 European Capital of Culture publications, Stuttgart, Germany, 2008">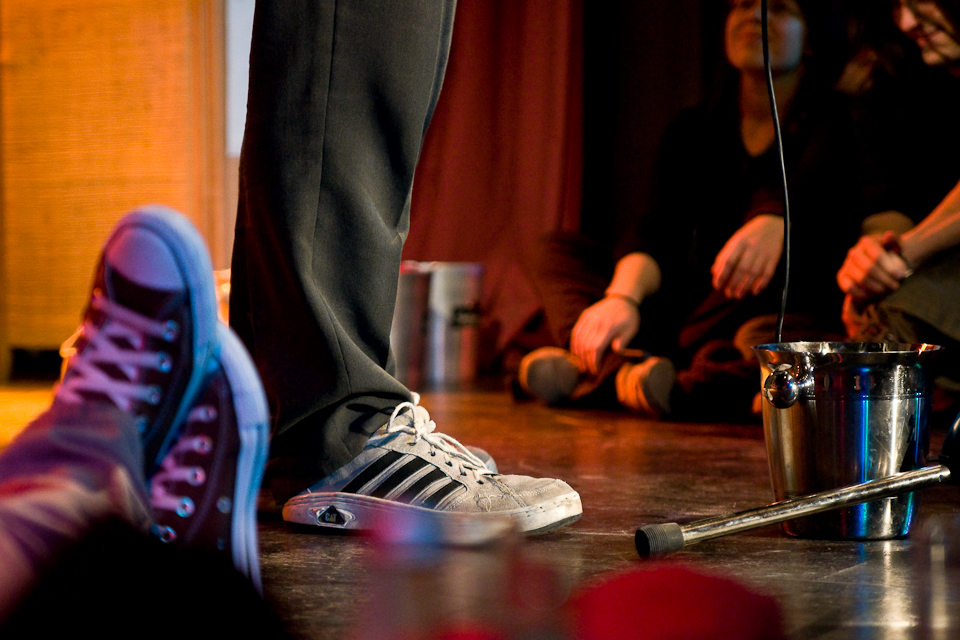 Today's photo has been taken at a Poetry Slam in Stuttgart, just over a year ago. I was visiting Steffi (who was doing her internship at the time) and we had decided to go to one of the slams in the Rosenau which that hosts them regularly. I took a few pictures at the event, all excited to test my Minolta 100mm ƒ/2.8 macro as well as the KonicaMinolta 28–75mm ƒ/2.8, both of which I had just bought on eBay and gotten them delivered to Steffi to save on the shipping.
When I got back, I processed the pictures and posted them, as usual, on my flickr account. I also sent the artists (that had performed on the night) links to their pictures — to make them aware of the fact that I posted them (in case they mind), and maybe to sell them. In the end, I didn't sell any, but offered them for free to the project, as it turned out to be non-profit (which I didn't know at first). They were glad to be able to use some of the photos for their websites and other promotions. As a small thank you, I got a few free tickets.
However, the best bit was that one of the more "stock" like pictures was used in a number of print publications for RUHR.2010 European Capital of Culture events as well as on their website. This was the first time one of my photos was published — and I was all to happy to "license" the picture to this non-profit organisation. I would never have thought it when I first took the picture, so watch out, maybe one day you'll get an email with people kindly asking permission to use one of your snaps…