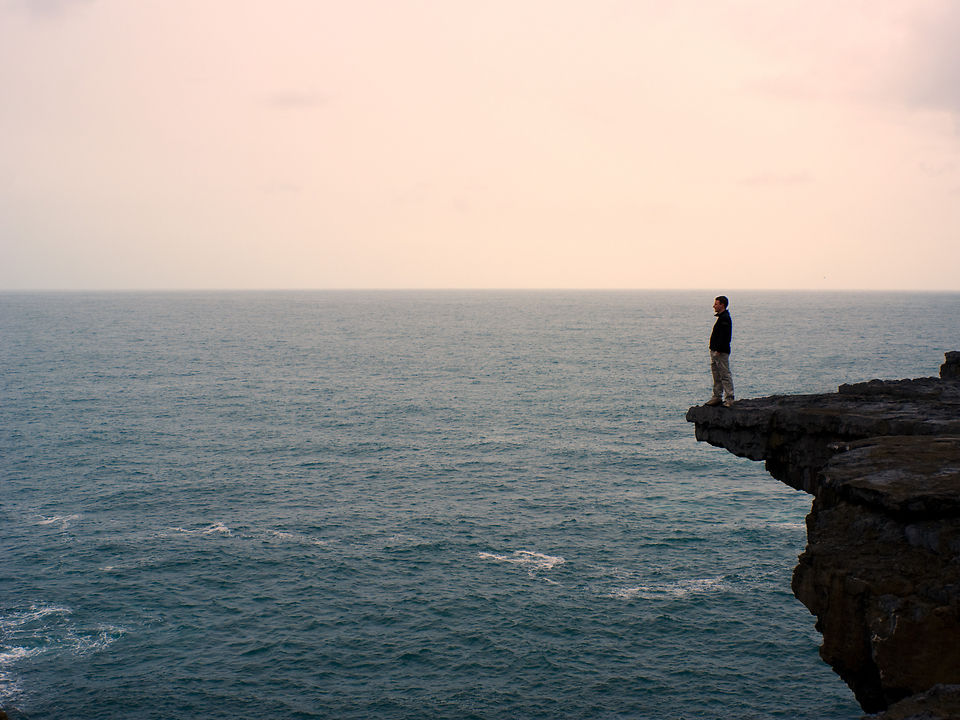 How often do you hear somebody talking about "photoshopping" an image? It often seems that in this case, people either don't really know what you can do with Photoshop, or what it is usually used for.
Well, in any case, a fun way of using Photoshop (and GIMP and the other programs) is colour matching. This basically means the following: Take your lame picture, and also take an amazing picture of some famous artist / painter that really knows his stuff (about colours) and finally use least squares (or the likes) to match the colours of the kick-ass image to your lame-ass image.
About two years ago tried this technique on the above photo, which in itself was pretty much grey-in-grey. The picture I "stole" the colours off was the rather famous and mindboggling Wanderer über dem Nebelmeer ("Wanderer Above the Sea of Fog") by Caspar David Friedrich.
There you go, Ulf, another technique to spice up washed out pictures ;-)