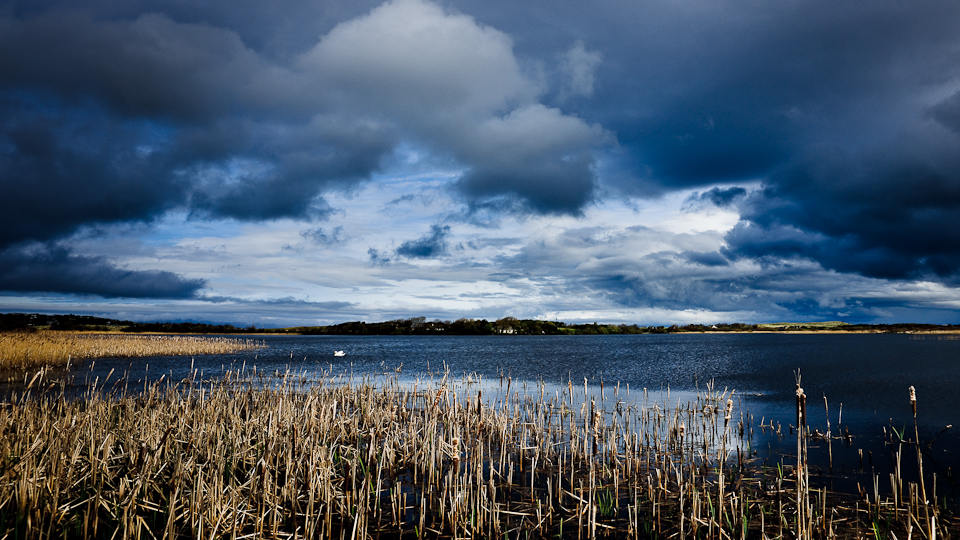 Let's play some catch-up. About a month or so ago, a friend of mine and Steffi's (Nancy) came over from Austria to visit us and Maynooth again (she was here on Erasmus last year).
We all agreed that we wanted to use the Easter days off to see the a bit more of Ireland and since none of us had seen much of the (geographic) north of the island it was quickly decided that we hire a car and follow the compass needle on a trip from Sligo along the coast of Donegal all the way up to Malin Head.
What magnificent landscape up there, I must say! We really enjoyed it! But I guess, the great weather also played part in that ;-)
Coming back from a little detour to see beautiful Mullaghmore Castle there was this strange lighting situation that happens every now and then where the sun shines on the ground before you and making it look almost brighter than the sky in the background. And as if someone had staged it, there was this bright white swan on the lake (a tad too far away though).
In post processing I just cranked up the blacks a good bit and desaturated the colours ever so slightly to compensate for the increase in saturation (that occurs when you raise the black point). Done.
PS: A selection of my best photos from the trip can be found here; the bulk of them is up on flickr.