Perlan, Reykjavík, Iceland, 2005">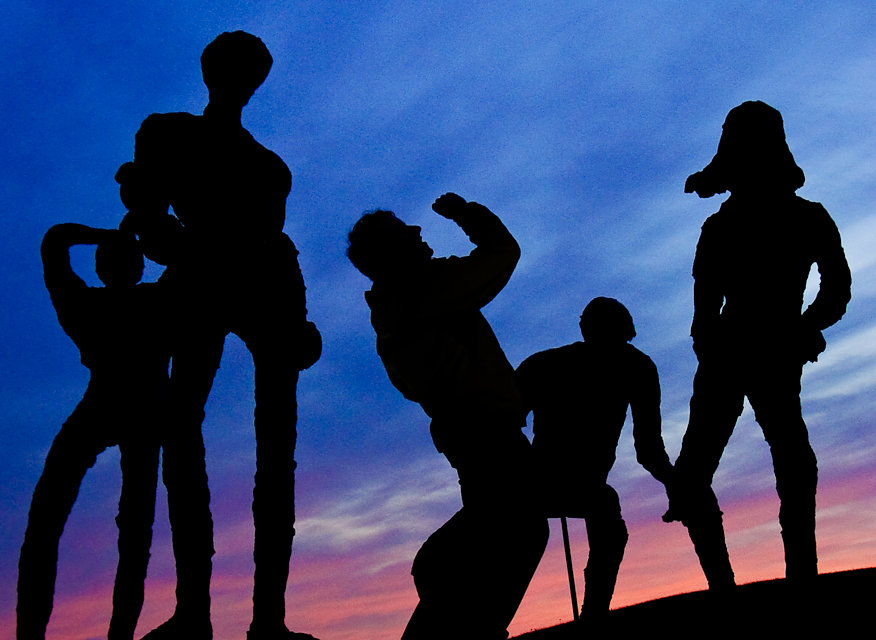 On a recent trip back home I've spent a few hours digging through my boxes in the cellar, which hold loads of old stuff, memories, dust-catchers, etc. One of the things I brought back was a few DVDs with some older photos (i.e. pre-2007), so that I could put them on my photo hard-disk (as well as backup) so I can access them more directly. Et voilà, here's one from my trip to Iceland back in 2005.
It was taken next to the Perlan, on a little hill in Reykjavík, just after sunset. And the lesson of the day is: Look for silhouettes! When your background has wonderful, intense colours, or it is simply much brighter than your foreground, expose for the background and dial up the blacks in the picture to remove as much definition from the foreground as possible.
As shown here, this works particularly well for sunsets.
For the curious, here are some more photos and background information on that trip to Iceland.