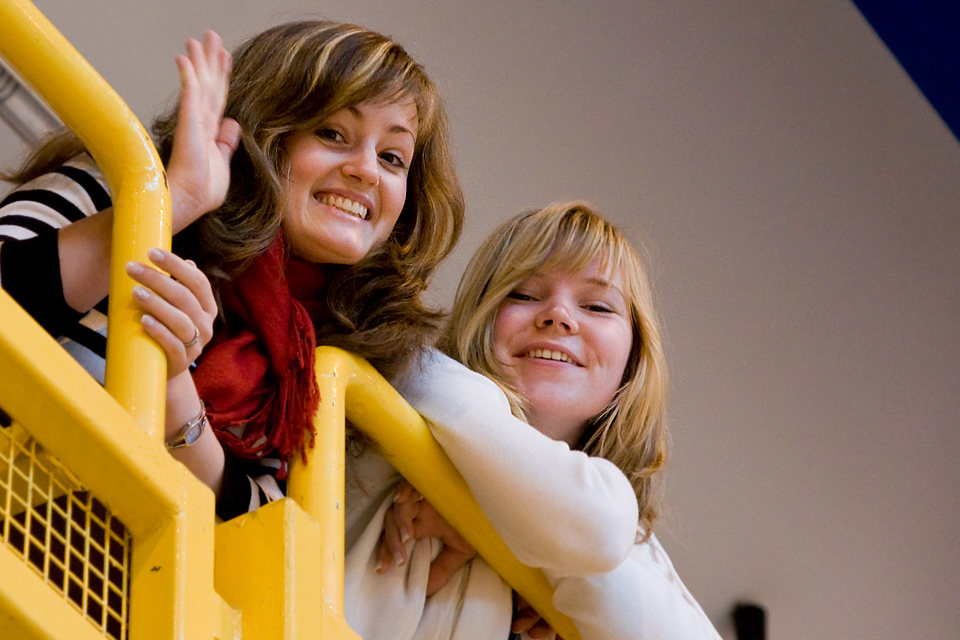 Not that this is the greatest photo ever shot (of course I don't mean the two ladies on it, but in general), there still must be something about this shot that people want to use it… Now there's two kinds of people: those that want to use it and pay for it, and those that just use it, without paying for it (or even asking permission, for that matter).
Here's the whole story. I was recently approached by an ad agency who wants to buy a handful of photos of me for use in a prospectus for the university. When the deal was almost sealed, they sent me an email saying that they saw one of the photos they were about to purchase (the one above) in a similar prospectus from another university, and that they weren't really happy about that (since they thought they are getting the picture "exclusively", which is the normal thing to assume).
Turns out there are actually two prospecti (?) from Dundalk IT where some of my images are used in. The best bit: They never asked for my permission to print the pictures! This is bad in a number of ways. It's bad form to start off with, it's a violation of the copyright I own for the images, it does not honour the licence under which I posted the images on flickr (which only allows for non-commercial use with appropriate attribution only, whereas the ad agency was obviously paid for making the prospectus, and my name was nowhere in it), and last but not least: I don't have a model-release from the two Erasmus students on it — so if they were upset about their picture being printed in hundreds (or thousands) of leaflets, I'd be in trouble now!
Anyway, I sent an email to the agency about the issue, and they now forwarded me to someone in the university that provided them with the pictures. That person is away until September 1st, so I'll have to wait and see how they react. I'd be interesting to see what they have to say though…