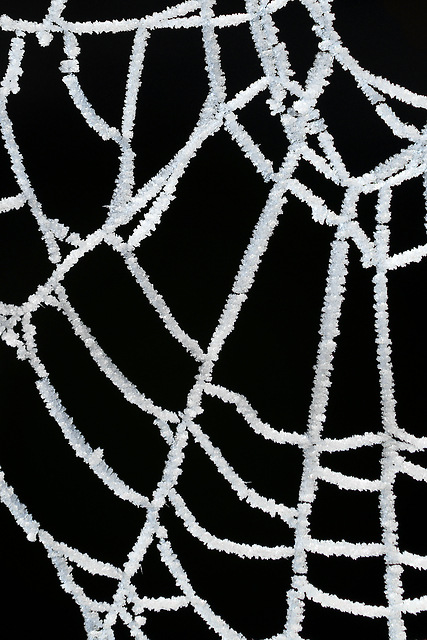 And now for a more abstract shot again, which I took about a year and a half ago.
As you probably already guessed, it shows a spider web covered with ice crystals. Nature at its best produces these typically in the winter time, combining thick fog with freezing temperatures.
Technically it was quite hard to shoot, as my fingers were pretty much frozen after a few minutes… No, but seriously now, although the crystals were very pretty and all it was rather difficult to make them look good on silicon. I experimented a bit and ended up using a flash gun directly below the net shooting straight up.
This not only gave the crystals nice "three dimensional" character, but it also helped to pretty much remove the (fairly cluttered) background of the student residences' rubbish dump…
Just like now, I think I got a cold out of this shot.