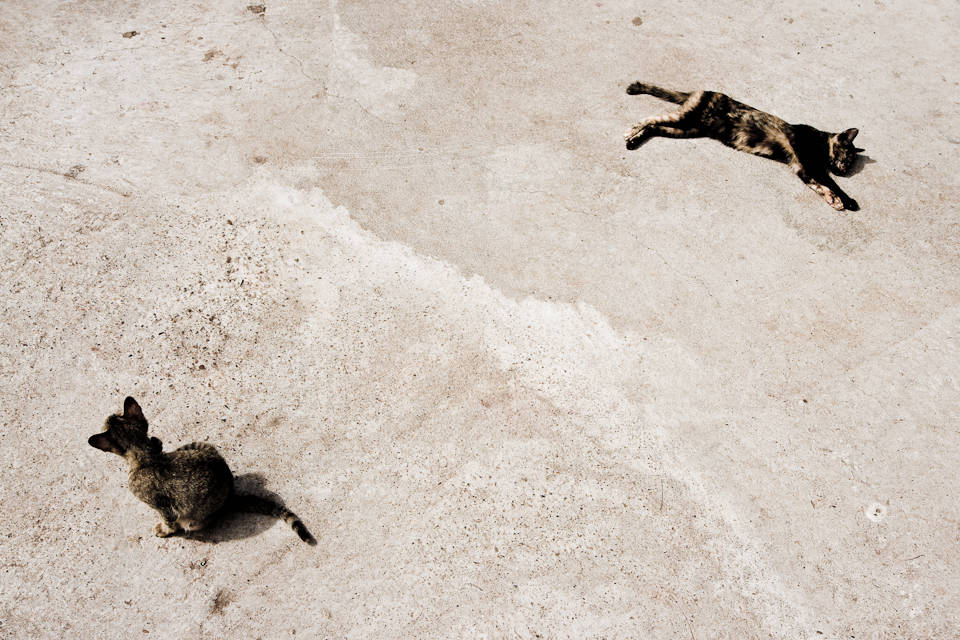 How many subjects can you have in a photo? Well, it depends on how you group them, I suppose. Here you could say: "The two cats are the subject", or you could say: "The cats are the two subjects" …
Well, whichever way you look at it, placing two subjects diagonally opposite in a frame creates a good deal of confusion for your eyes — especially if the subjects look very similar. You will have a hard time settling for one of them, and thus move back and forth between the two points of attraction.
The cats above were two street cats just chilling out in the sunshine at Wat Luang, a Buddhist temple in Pakxé, Southern Laos.