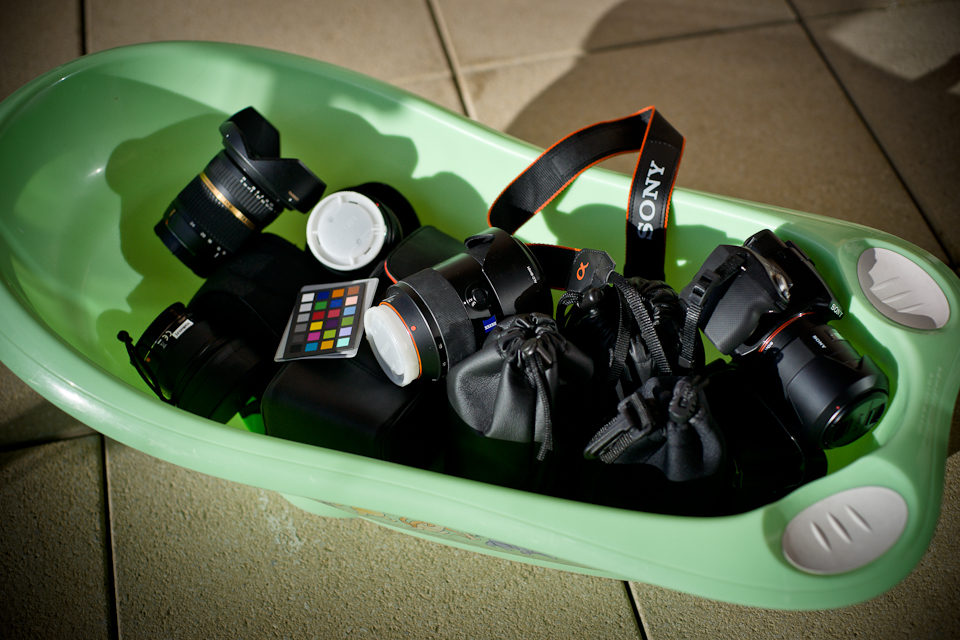 This really should be the last nerd entry. Promise.
Up for grabs today are colour profiles for all my lenses (technically peaking, they are camera profiles, but colour profiles is more to the point), both measured on two different camera bodies, the Sony Alpha 900 and Sony Alpha 55.
What are they for? Well, they are meant to create rather neutral and consistent colours among all the different lenses (with their different kinds of glas, coatings, etc.) in my camera bag. I use them all the time and they have served me very well.
All profiles were measured using a Gretag Macbeth® Color Checker® under both day light and tungsten light, in conjunction with Adobe's free DNG Profile Editor. The lenses included are:
| Prime lenses: | Zoom lenses: |
| --- | --- |
| 8mm F3.5 Fisheye (Peleng) | 10-24mm F3.5-4.5 (Tamron) |
| 16mm F2.8 Fisheye (Sony) | 17-35mm F2.8-4 (Minolta) |
| 35mm F1.4 G (Sony) | 24-70mm F2.8 ZA SSM (Sony) |
| 50mm F1.4 (Minolta) | 70-200mm F2.8 G SSM (Sony) |
| 85mm F1.4 G (Minolta) | 70-300mm F4.5-5.6 G SSM (Sony) |
| 100mm F2.8 Macro (Minolta) |   |
| 135mm F1.8 ZA (Sony) |   |
You can read more about installing these profiles here. And now, for the download:
As always, I'd like to ask for a small dona­tion for the time and work involved in cre­at­ing these pro­files and pol­ish­ing them for pub­lic release.
Thank you!