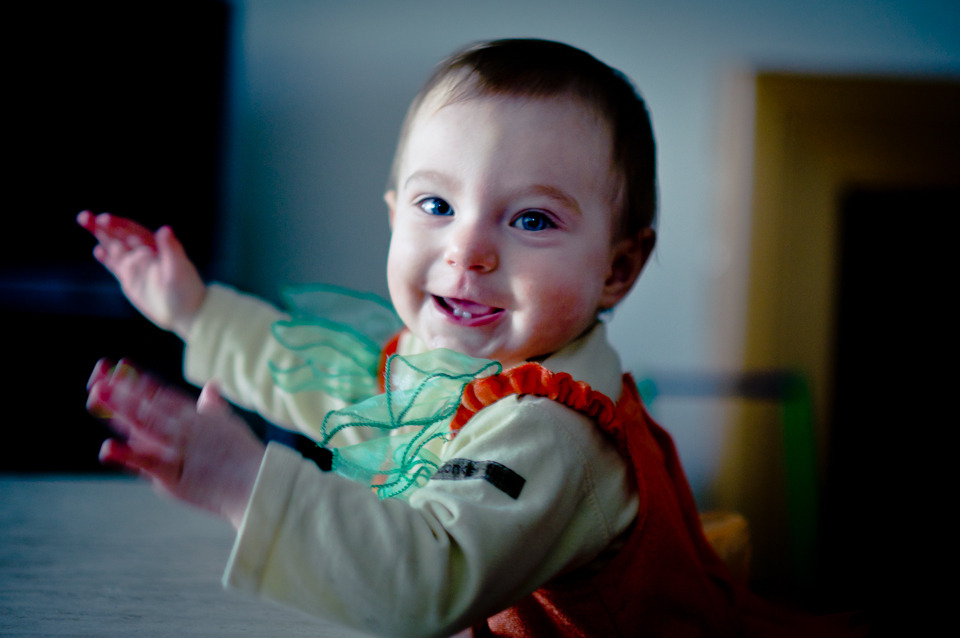 Here's a trick that I heard about a couple of years back and that I use every now and then.
Have you ever had a nice "keeper" image but that was ever so slightly out of focus? If you took it without using a flash and if there are some eyes in the image, here's what you could try.
To make the image appear a bit sharper (this is going to be really dodgy…) add a small white dot just above each pupil of the main subject's eyes, imitating what you would see if you had used a flash in the image. In LightRoom for instance, use the local adjustments tool, choose a very small brush size and set the exposure to +3EV. Then zoom all the way into the eyes and try hard to make out the reflection of the person with the camera. Then add a bright dot right there.
The reason for that is that you're trying to locate a common reflection in both eyes in order to make your hack look more realistic (careful, our brains are extremely good at detecting any manipulations in the face, and in particular the eyes).
Clearly, this hack only really works if you're not aware of it. So if you look at Sophie's image real close, you will see that it is not 100% in focus — but only because you just read this post ;-)