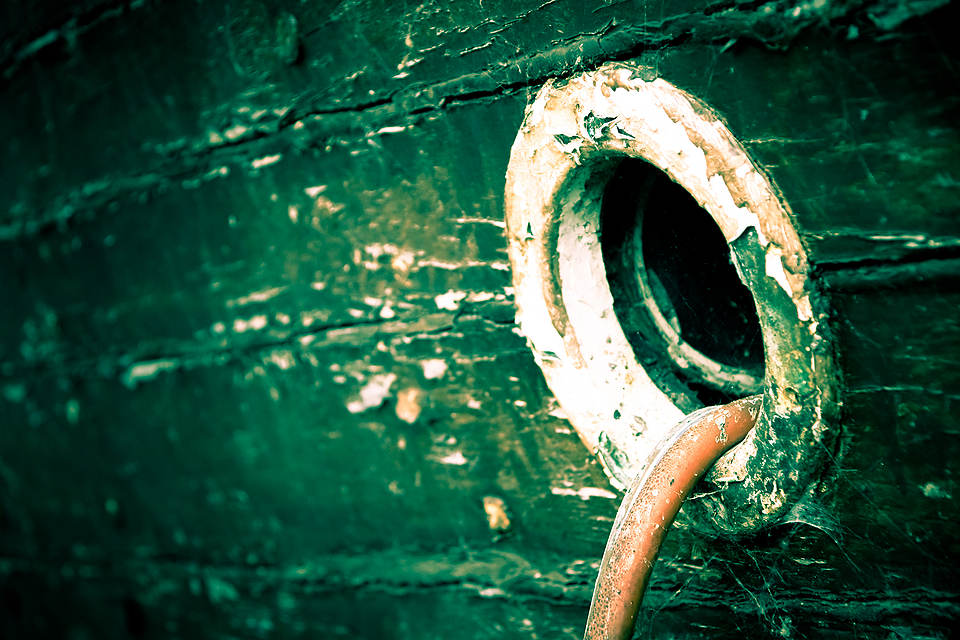 Before heading off to Germany for a week (I'm going to Elgersburg, near Ilmenau), let me post an image that I took last year, also in Germany.
A bunch of friends from uni got together and we went on a small canoe tour on the river Havel, photos here. While readying our canoe on the pontoon where we left, I notice this super old ship just rusting and pretty much dying away, a great photo opportunity.
The shot presented here is a detail in the ship's hull planking. Having cropped it a bit, I gave Matt Kloskowski's cross-processing LightRoom preset a got, and I think it works great. This was inspired by an episode of the lovely Photowalkthrough podcast, in which John Arnold showed a cross processing technique for Photoshop, applying it to a similar "nautical detail".
Funnily enough, the hose coming out of the hole now almost looks like a tongue stuck out of it, hence the title ;-)