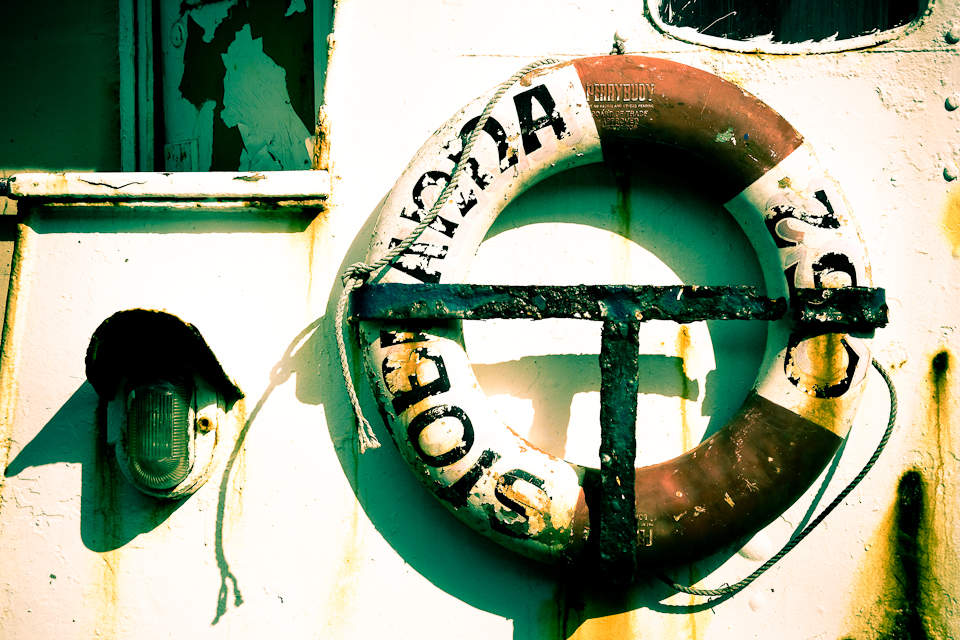 Reminiscent of the other post of a cross-processed "nautical detail", here's another one.
I took it just last Friday when we had a friend of Steffi's visiting us (Lenko), who's currently on a Europe-Africa-Tour (he otherwise lives in Canada). We did a little day tour around County Wicklow, which is just south of Dublin. That included hiking in fairly touristy Glendalough (Irish for "valley of two lakes") — but which is also quite popular among locals — and then back up the east coast to Dublin.
The photo above was taken in the harbour of Arklow, a little coastal town. There were loads of boats rusting away in the sun, next to some big signs complaining about how the EU ruined the lives of Irish fishermen. While there is some truth to it, some of them were also rather populist in nature. But anyway, I tried to make this shot as simple and organised as possible. Keep the fairly geometric shapes as neatly organised, with not too many in the frame, but still enough to make it interesting.
Here are the rest of the photos from the day.