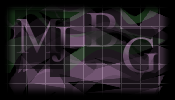 Gestern hatte ich eine gehörige Portion Aufwand betrieben, meine Gästebücher mit einem CAPTCHA auszustatten.
Diese Abkürzung steht für Completely Automated Public Turing-Test to Tell Computers and Humans Apart, also einem Mechanismus, der automatisch versucht, Mensch von Machine zu unterscheiden.
Wozu? Damit meine Gästebücher "erkennen" (wie zum Beispiel das auf meiner Homepage), ob ein Mensch oder eine Machine einen Eintrag machen möchte — also um autmoatisiertes Spammen so weit wie möglich zu unterbinden. Bisherige Versuche, das per JavaScript zu lösen, sind leider gescheitert @%)gt§*&"D!, so dass ich etwa 3 bis 5 Einträge pro Tag löschen durfte…
Mal sehen, wie sich meine Modifikation von taCs so macht…
Given a choice between two evils, pick the one you never tried before.