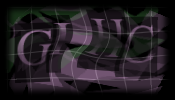 Ihr ganze Spam–Penner könnt mich mal!
Nach ein paar anfänglichen Bugs funktioniert das Skript nun endlich voll und ganz, und hat schon über 20 Versuche abprallen lassen, hehe :-)
Jetzt bin ich mal gespannt, wie lange es dauert, bis es jemand selbst daran vorbeischafft. Aber erstmal sollte ich ja dann Fehlversuche registrieren (ich lasse diese jetzt mitprotokollieren, einfah aus Interesse ;-)), wo jemand tatsächlich versucht hat, irgendwelche Zeichen zu erkennen und einzugeben (im Moment haben die Skripte das noch nicht gerafft, dass es jetzt ein zusätzliches Feld auszufüllen gilt…)
Be kind to animals — take your boss out to lunch!