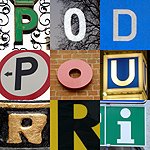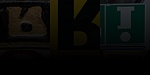 Hach ja, das hat ja mal wieder gedauert. Aber der einzige Tag, an dem ich wirklich richtig Zeit zum Podcasten hab, ist der Dienstag. Und das ist nur einmal pro Woche…
In der heutigen Folge geht es jedenfalls um Neuseeland. Aber nicht um Schafe.
Ich hoffe, dass sie Euch gefällt, und dass Ihr einen kleinen (oberflächlichen und subjektiven) Eindruck von diesem wunderschönen Land bekommt. Mehr Infos zu meiner Reise dorthin findet Ihr auf der Neuseeland Reise Seite.
An der "Rhetorik" wunderbar zu merken ist mal wieder eine Schnittfreie Folge, d.h. in einem Ritt aufgenommen, ohne irgendwelche ääähms und die 27835 uuunds wegzuschnippeln….
I try not to have any ideas. They lead to complications.