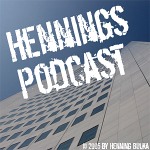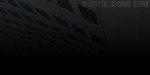 Am Montag haben sich ja bekanntlich die Terroranschläge des 11. September 2001 zum fünften Mal gejährt. Zu diesem Anlass hat Henning die Initiative ergriffen und mit mir zusammen ein kleines "special" zu diesem Thema aufgenommen.
In der Podcast Folge, die in seinem und in meinem Feed erscheint, unterhalten wir uns (in einer spektakulären Leipzig–Newcastle Schaltung) darüber, wie wir diesen Tag erlebt haben und machen uns ein paar Gedanken über die Folgen des ganzen.
Außerdem gibt es in der Episode gemischte Beiträge von anderen deutschsprachigen Podcastern, z.B. Peter Marquardt vom lemotox Podcast und Laurin Ostermann vom ETOO-Podcast. Untermalt wird diese gut 30–minütige Sendung von Musik von The Sunday Thursday mit "The Sound of Fall Approaching" und Rob Costlow mit "Bliss" und "I Do".
To err is human. To blame others is politics.
PS: Es hat sich auf podster.de noch eine recht lebendige Diskussion zu dieser Folge ergeben…