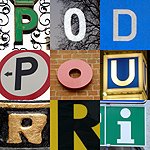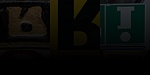 Und schon wieder ist ein gutes Stück Zeit vergangen. Aber Podpourri gibt's natürlich immer noch :-)
In der heutigen Folge gibt's erneut ein bissl content, jaja! Ich habe Steffi zum Thema Jakobsweg ausgefragt, den sie diesen Sommer ein gutes Stück weit entlanggelaufen ist.
Der Jakobsweg ist ein alter Pilgerpfad im Norden Spaniens, der von den Pyrenäen bis fast an die Atlantikküste im Westen Spaniens führt. 500km in 20 Tagen zu Fuß finde ich eine beachtliche Leistung, aber es geht hauptsächlich um die Eindrücke und Erlebnisse (aber auch ein paar Tipps und Tricks) in dieser hoffentlich interessanten Episode.
EDIT: Seffi hat inzwischen eine sehr informative Seite über den Jakobsweg (mit viel Hilfe von mir ;-)) erstellt.
On the other hand, you have different fingers.