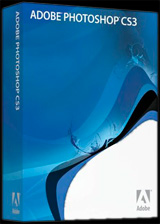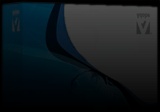 Man wird es nicht für möglich halten — ich bin endlich im Besitz einer legalen Photoshop CS3 (Studenten Lizenz, Macintosh). Warum bin ich so glücklich? Nun, das ganze hat jetzt quasi 2 Monate gedauert, seit ich amazon.de das Geld überwiesen hab, und mich viele Nerven gekostet.
Der Urgedanke war, dass ich mir die Vorgängerversion (CS2) kaufe (ca. 50 EUR gespart) und dann das kostenlose Upgrade–Angebot von Adobe nutzen um so an die neuste Version (CS3) zu bekommen.
Wenn's Euch interessiert — hier die Chronik des Verpeilens (Adobe–Seitig). Wer's am Ende nachvollziehen kann bekommt ein Bienchen.
16.4.: Kauf von PS CS2 EDU MAC.
24.4.: Lierferung.
25.4.: Beantragung eines Lizenzschlüssel (man muss per Imma–Bescheinigung seinen Studentenstatus beweisen).
26.4.: Lizenzschlüssel bekommen.
Soweit so gut. Da ich aber sowieso vor hatte, gleich weiter zu Upgraden habe ich natürlich CS2 nicht installiert (außerdem ist die eh nicht zu meinem Intel–Prozessor kompatibel…). Somit habe ich auch nicht jenen Lizenzschlüssel ausprobiert.
Was ich somit nicht wissen konnte (wie sich aber später herausstellte): Adobe hatte mir einen PS CS2 EDU WIN Schlüssel geschickt…
26.4.: Antragstellung (anhand Kaufbeleg [wo auch noch einmal steht, dass ursprünglich eine MAC Version gekauft hab] und jenem Lizenzschlüssel) auf die kostenlose Upgradeversion PS CS3 UPGR MAC.
31.5.: (Knapp 5 Wochen später!) endlich Paket von Adobe. Inhalt: PS CS3 UPGR WIN.
31.5.: Anruf bei Adobe: Ihr habt da was vercheckt — Ich hab 'nen MAC. Lange Diskussion (wo man mir den Fehler in die Schuhe schieben wollte (!) und somit die einzige Lösung meines Problems wäre, dass ich noch einmal 150€ ausgebe für eine neue Version…).
Also hab ich Terz gemacht und verlangt, jemand in charge zu sprechen. Derjenige erkannte gottseidank, dass es Adobe's Fehler war, und veranlasste den Versand von PS CS3 UPGR MAC. Die Windows Version soll in der Zwischenzeit von UPS wieder abgeholt werden.
12.6.: Lieferung PS CS3 UPGR MAC.
Endlich konnte ich das Ding installieren!!! Doch dann: Während der Installation muss man natürlich seine Upgrade–Berechtigung nachweisen. Dies geschieht anhand des Linzenzschlüssels der Vorgängerversion. Dieser war aber für die WIN Studentenversion…
Also, erneuter Anruf bei meinen Freunden bei Adobe. Die Dame heute war allerdings sehr viel netter und hat den Fall sofort an die entspr. Abteilung weitergeleitet, welche mir dann 2 Stunden später einen PS CS2 EDU MAC Lizenzschlüssel zugemailt hat, mit dem ich dann endlich die Installation abschließen konnte — und, man glaub's kaum, es läuft!!!
Und die Moral von der Geschicht: Hätte ich mir einfach eine gehackte Version besorgt hätte ich schon 2 Monate eher und nach deutlich weniger Haareraufen Photoshoppen können… Aber: Das wär ja zu einfach (und leicht illegal ;-)).
A conclusion is the place where you got tired of thinking.