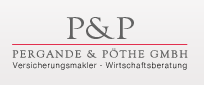 Vor allem mit Hinblick auf meine Tour durch Brasilien zusammen mit Steffi habe ich mich vor einer Weile nach einer passenden Versicherung für meine Kameraausrüstung umgeschaut. Letztendlich habe ich mich dann für die Foto–ASSekuranz der Herren Pergande & Pöthe entschlossen. Die hat immerhin ein "Ass" im Titel :-)
Einige Photos der Ausrüstung und ein paar Antragblätter später ist es endlich soweit: Ab morgen ist alles (bis auf mein Minolta AF 24/2.8 und die zusätzlichen Billig–Akkus aus China) gegen so ziemlich alles (außer Doofheit) versichert.
Ich fand das Angebot ganz ok. Es ist eines der günstigsten und wurde an vielen Stellen / Foren empfohlen. Natürlich hoffe ich, dass nichts passiert, aber es ist immer gut, im Falle eines Falles dann doch (hoffentlich gut) abgesichert zu sein . . .
It takes a big man to cry, but it takes a bigger man to laugh at that man.