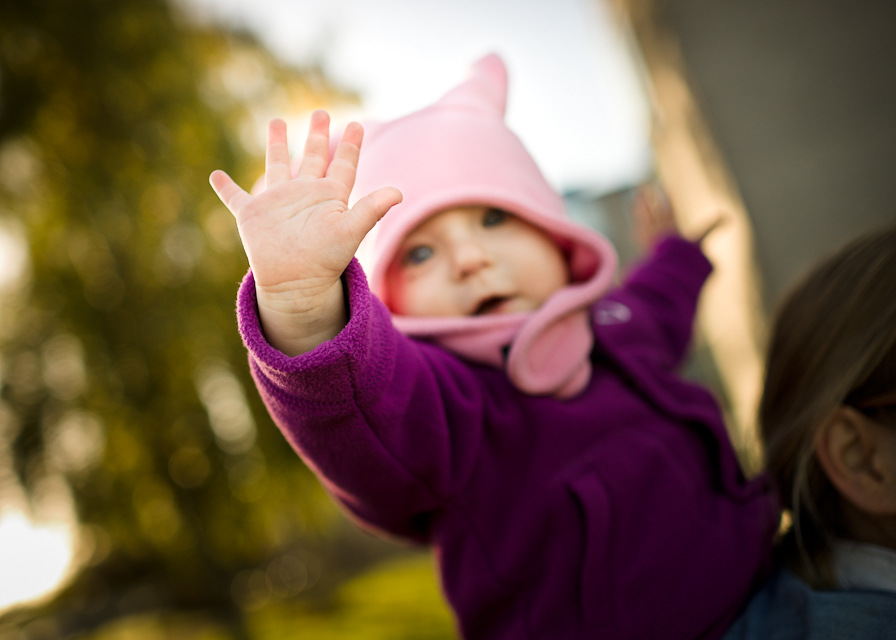 Happy New Year to you all! High Five for another good one!
This is just a quick snap, lil' Sophie on her mom's back, on the way to the crèche, one beautiful autumn morning. Nothing too special, except a cute shot to get us all started into the new year. And a blatant application of the Rule of Thirds.
Resolutions? Well, of course. Finish Ph.D. and blog more ;-)
How about you?